We provide our employees with much more than just a job. 
We pride ourselves in being a technologically-advanced facility with knowledgeable healthcare providers who work in a positive and rewarding environment as a team to provide our patients high-quality and compassionate care.  In addition, we offer our team members a generous benefits package that is reviewed annually to ensure that it continues to meet their needs.
RETIREMENT
OCH maintains an excellent tax-deferred retirement plan for our employees. After one year of service, OCH provides an employer-paid contribution of 3.0% of salary. Employees may contribute up to the legal maximum on a tax-deferred basis. Vesting is 100% after five years of service. Administered by Corebridge Financial, the plan offers both index and actively managed mutual funds in all major asset classes as well as a guaranteed fixed interest option. An additional option available to employees is an innovative goal-based investment management program.
OCH-PROVIDED INSURANCE
To assist in providing financial protection for employees and their families in the event of disability or death, OCH provides the following for full-time employees after three (3) months of employment:
• Life and Accidental Death and Dismemberment Insurance equal to one year's salary to a maximum of $50,000.
• Long Term Disability Insurance equal to 60% of salary (after taxes) to a maximum monthly benefit of $6,667.
OPTIONAL INSURANCE HEALTH
OCH offers a dual option health plan giving employees the opportunity to choose between a traditional plan and a high deductible health plan.  Even though OCH is self-insured, we are part of the Blue Cross Blue Shield network of healthcare providers offering employees the choice of convenience and reputation for specialized services.  Employees receive the richest benefits when receiving services provided at OCH. Health insurance premiums are employer and employee paid and coverage is effective the first day of the month following employment.
DENTAL
Dental insurance is offered as a voluntary benefit with coverage effective the first day of the month following employment. The plan provides coverage for preventative care as well as major restorative procedures.  Coverage is effective the first day of the month following employment.
VISION
Vision insurance is a voluntary benefit covering routine eye care, including eye exams and eyeglasses or contacts. Coverage is effective the first day of the month following employment.
SUPPLEMENTAL BENEFITS
Recognizing that the needs of each employee and his or her family are different, OCH offers a variety of supplemental benefits to employees through the convenience of payroll deduction. These benefits include:
Cancer
Critical Illness
Voluntary Term Life
Short and Long Term Disability
MACS/MPACT College Savings Plans
EDUCATION ASSISTANCE & CONTINUING EDUCATION
A limited number of education assistance and scholarship programs are available for professional career advancement endeavors.
WELLNESS CONNECTION MEMBERSHIP
A wonderful feature of OCH is the Wellness Connection, a total fitness center dedicated to improving the health and well being of every member. Located in the OCH HealthPlex, the facility provides free and machine weights, cardiovascular equipment, a three-lane indoor pool, aerobic dance studio, indoor walking track, as well as massage therapy, childcare services and special interest classes such as yoga, tai chi, ballroom dance and others. As a benefit to hospital employees, the facility's initial baseline fitness assessment fee is waived, and they are offered a reduced monthly membership rate.
FLEXIBLE BENEFITS PLAN
Eligible employees may select the benefit of tax sheltering premiums for most insurance plans. In addition, after one year of service, they have the option of redirecting their salary on a pretax basis to pay for unreimbursed medical and dependent daycare expenses.
VACATION, HOLIDAY & SICK LEAVE
OCH leadership understands the importance of having a life outside of work and is pleased to offer full-time employees the following accrual schedule for paid leave:
1 - 2 years - 10 vacation days & 6 holidays per year or 4.95 hours per pay period
3 - 4 years - 15 vacation days & 6 holidays per year or 6.55 hours per pay period
5 - 9 years - 20 vacation days & 6 holidays per year or 8.05 hours per pay period
10+ years - 25 vacation days & 6 holidays per year or 9.55 hours per pay period
Full-time employees accrue sick leave at 6 days per year or 1.9 hours per pay period.
Full-time employees accrue 6 paid holidays per year. These include New Year's Day, Independence Day, Labor Day, Thanksgiving Day, Christmas Day and a day of choice.
OTHER BENEFITS INCLUDE:
Competitive Salaries
Flexible Scheduling
Free Parking
Credit Union
Cafeteria Discounts
Free Meals on special occasions throughout the year
We are pleased to offer our employees access to a generous benefits package, which is an excellent complement to the positive, rewarding and family-like work environment at our facility. If you desire additional information about the hospital or its benefits structure, please do not hesitate to contact the OCH Human Resources Department at (662) 615-2506. We'd be happy to assist you in any way ... After all, our job is to take care of the people that take care of the people!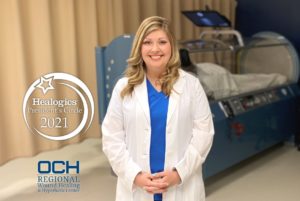 OCH Wound Healing & Hyperbaric Center Nurse Practitioner Stephanie McCain, FNP-C, has received the 2021 […]
[ More ]
OCH Regional Medical Center is proud to welcome Dr. Ryan Looney to OCH Medical Associates. […]
[ More ]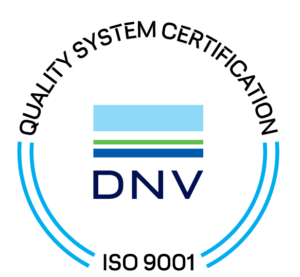 OCH Regional Medical Center has been recertified by DNV and once again awarded full certification […]
[ More ]