The OCH Wound Healing & Hyperbaric Center has been recognized as a Center of Distinction, a national award for clinical excellence, given by Healogics, the nation's leading and largest wound care management company.
There is hope for people living with chronic wounds.  With some of the most experienced wound healing experts and advanced technology in the Golden Triangle, healing starts here.
The Center is a member of the Healogics network of nearly 800 facilities, with access to bench-marking data and proven experience treating chronic wounds.
Who may benefit? A chronic, non-healing wound indicates one or more underlying conditions. Individuals with wounds that have not begun to heal within four weeks or that are not completely healed in six weeks may benefit from our clinical wound care and hyperbaric medical services.
Diabetic, neuropathic, pressure and ischemic ulcers
Venous insufficiency
Traumatic & surgical wounds
Vasculitis
Burns
Peristomal skin irritations
Other chronic, non-healing wounds
Diabetic ulcers of the lower extremities
Soft tissue radionecrosis and osteoradionecrosis
Chronic refractory osteomyelitis
Compromised skin grafts and flaps
Actinomycosis
Crush injury
Acute traumatic peripheral ischemia
Progressive necrotizing infection/fasciitis
Acute peripheral arterial insufficiency
Acute carbon monoxide intoxication
Cyanide poisoning
Decompression illness
Gas embolism
Gas gangrene
HEALING HAPPENS HERE!
Jennifer McDavid
Jennifer came to OCH Center for Wound Healing & Hyperbarics for wounds that developed after her left leg was amputated and osteomyelitis (bone infection) in her right leg. After consistent treatment, the wounds on Jennifer's left leg are healed, and she no longer has osteomyelitis.
Tim Smith
"The OCH Wound Center helped me heal my diabetic wound, and it feels wonderful to walk out today. The entire OCH team is fully prepared to take care of patients.  The staff downstairs checked me in at the door, checked my fever and did everything that they could to keep me safe. Once I made it to the Wound Clinic, patients are seated away from one another, the staff wears masks, patients wear masks, the waiting room is being cleaned after patients, and I never once didn't feel safe coming to my appointments."
Bobby Britt
"I couldn't ask for better nurses and staff here. To be honest, I'm glad to ring the bell, but I am going to miss coming here." 
Johnny Lofton rings the bell to celebrate his final treatment at the OCH Center for Wound Healing & Hyperbarics. 
Mary Richardson
"I would love for my story to be told! I love the staff here and care that I received while being a patient at the OCH Wound Healing Center."
Norma Cummins
"I will tell anyone this team is the best. You must come to your appointments and do what you are told to do."
Virginia Higginbotham
"Today, I am healed. I am walking out, and I'm happy! OCH Wound Center saved my toe and leg! The staff is professional and the facility is clean and safe. I couldn't have asked for better care." 
400 Hospital Road
Starkville, MS
3rd floor of OCH
(662) 615-2791
Office Hours:
Monday – Thursday, 8 am – 4:30 pm
Friday, 8 a.m. - 2 p.m.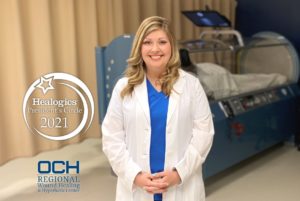 OCH Wound Healing & Hyperbaric Center Nurse Practitioner Stephanie McCain, FNP-C, has received the 2021 […]
[ More ]
OCH Regional Medical Center is proud to welcome Dr. Ryan Looney to OCH Medical Associates. […]
[ More ]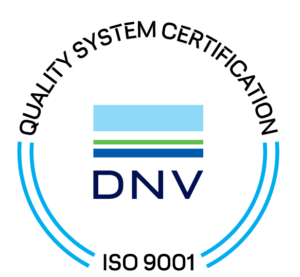 OCH Regional Medical Center has been recertified by DNV and once again awarded full certification […]
[ More ]