OCH Regional Medical Center is committed to the safety of our patients. 
Continue reading to learn about our pledge to National Patient Safety Goals and for information about what you can do to ensure your safe visit at OCH.
FIVE STEPS TO SAFER HEALTHCARE
Step 1
Ask questions!
If you have doubts or concerns, ask questions and make sure you understand the answers. Choose a doctor you feel comfortable talking to. Take a relative or friend with you to help you ask questions and understand the answers.
Step 2
Bring a list of all of your medications!
Give your doctor and pharmacist a list of all the medicines that you take, including non-prescription medicines. Tell them about any drug allergies you have. Ask about side effects and what to avoid while taking the medicine. Read the label when you get your medicine, including all warnings. Make sure your medicine is what the doctor ordered and know how to use it. Ask the pharmacist about your medicine if it looks different than you expect.
Step 3
Get the results of any test or procedure!
Ask when and how you will get the results of tests or procedures. Do not assume the results are fine if you do not get them when expected, be it in person, by phone, or by mail. Call your doctor and ask for your results. Ask what the results mean for your care.
Step 4
Ask your doctor!  Which hospital is best for you?
Ask your doctor about which hospital has the best care and results for your condition if you have more than one hospital to choose from. Be sure you understand the instructions you get about follow-up care when you leave the hospital.
Step 5
Find out exactly!  What will happen if you need surgery?
Make sure you, your doctor, and your surgeon all agree on exactly what will be done during the operation. Ask your doctor, "Who will manage my care when I am in the hospital?" Ask your surgeon: "Exactly what will you be doing? About how long will it take? What will happen after surgery? How can I expect to feel during recovery?" Tell the surgeon, anesthesiologist, and nurses about any allergies, bad reaction to anesthesia, and any medications you are taking. 
HYGIENE ETIQUETTE AT OCH
These are some ways to promote health and safety at OCH.
Contact Precautions
For some conditions, contact precautions are used to help prevent the spread of germs. When contact precautions are used, you may notice healthcare workers wearing yellow gowns and gloves. Visitors may also be asked to wear gowns and gloves when they enter the patient's room.
Clean hands are very important
Whether recovering from surgery or being treated for an illness, hospital patients are at increased risk of infection from germs. One of the easiest and most effective ways to reduce infection is for all staff, patients and visitors to practice good hand hygiene.
What is good hand hygiene?
Good hand hygiene means washing with either alcohol-based hand rubs or soap and water to stop the spread of germs. By stopping the spread of germs, we can reduce infections.
Our Commitment to You
Our staff is committed to good hand hygiene, because we know it is one of the easiest ways to help keep patients as safe and healthy as possible. All caregivers should clean their hands before and after contact with patients and their surroundings.
Hand Hygiene is everyone's business
Patients and visitors have an important role to play in ensuring hand hygiene throughout the hospital.
Visitors should clean their hands each time they enter or leave a patient's room.
Patients and visitors should not touch wounds, dressings, intravenous lines or other instruments used to treat a patient.
Patients should have good personal hygiene, especially in the hospital, including cleaning hands after using the bathroom and before meals.
Cover your cough and sneeze
As part of your role in the fight against infection, please cover your mouth and nose with a tissue (or your sleeve) when you cough or sneeze. Patients and visitors who have a cough may be asked to wear a mask to help protect others.
It takes a strong commitment from employees, physicians, patients and visitors to be successful in keeping our patients safe. We appreciate your help!
National Patient Safety Goals
DNV Patient Safety Guidelines
The patient safety system shall address the following:
detection of safety issues
preventive and corrective action
processes to reduce risks
implementation of corrective action plans
on-going measurement to ensure action effectiveness
Safety Guidelines:
1.  Unacceptable abbreviations are not used in documentation in the medical record.
2.  Two identifiers are checked prior to procedures and medication administration.
3.  Physician's verbal or telephone orders are read back to the physician .
4.  Medication is labeled appropriately.
5.  Hand washing guidelines are utilized.
6.  Medications are reconciled by the physician on discharge.
7.  Fall prevention.
8.  Encourage patient involvement in their own care.
9.  Pressure ulcer prevention.
10. Time out procedure prior to procedures requiring anesthesia or conscious sedation.
11. Blood components checked by two registered nurses at the bedside of the patient.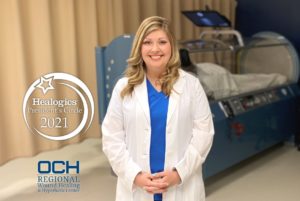 OCH Wound Healing & Hyperbaric Center Nurse Practitioner Stephanie McCain, FNP-C, has received the 2021 […]
[ More ]
OCH Regional Medical Center is proud to welcome Dr. Ryan Looney to OCH Medical Associates. […]
[ More ]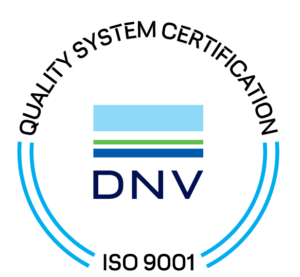 OCH Regional Medical Center has been recertified by DNV and once again awarded full certification […]
[ More ]