OCH Regional Medical Center is committed to ensuring our patients benefit from the following rights:
PATIENT'S BILL OF RIGHTS
Every patient...
Shall be informed of his/her rights upon admission.
Shall have the right to considerate and respectful care.
Can reasonably expect complete and current information concerning his/her diagnosis, treatment and prognosis in terms he/she can understand from his/her physician. When it is not medically advisable to give the information to the patient, it may be made available to the appropriate person on his/her behalf.
Shall have the opportunity to participate in the planning of his/her medical treatment, to make suggestions regarding his/her care and to refuse to participate in experimental research and have access to his medical record.
Shall have the right to know by name and specialty, if any, the physician responsible for his/her care and have his physician and family member or representative of his choice notified promptly of his admission.
Shall have the right to formulate an advance directive and have the directive followed.
Shall have the right to respectfulness and privacy as it relates to his/her medical care program. Case discussion, examination and treatment are confidential and should be conducted as discreetly as possible.
Shall be assured confidential treatment of his/her personal and medical records.
Shall have the right to obtain information on the relationship to other institutions insofar as his/her care is concerned.
Shall have the right to assessment and management of pain.
Shall be expected to manage his/her personal financial affairs.
Shall be free from mental and physical abuse, and from chemical and physical restraints, except in emergencies, or as authorized by his/her physician when necessary to protect him or others from injury.
Has the right to refuse to perform services for the facility that are not included for therapeutic purposes by his/her physician.
May associate and communicate privately with persons of his/her choice and send and receive his/her personal mail unopened, unless medically contraindicated and documented by his/her physician.
May retain and use personal clothing and possessions as space permits, unless to do so would infringe upon specific policies of the hospital designed for the protection or rights of the patients and others.
Shall be assured of privacy for visits by his/her family and friends, within the purview of hospital visitation policies.
Has the right to receive care in a safe setting.
Has the right to express concerns to administration and to file grievances.
Has the right to interpretive and communicative services.
Has the right to be free from restraint and seclusion that is not medically necessary.
Shall have the right to accept or refuse medical or surgical treatment, including foregoing or withdrawing life-sustaining treatment or withholding resuscitative services.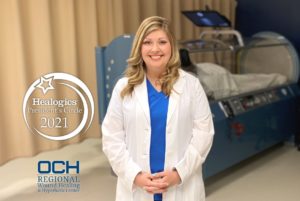 OCH Wound Healing & Hyperbaric Center Nurse Practitioner Stephanie McCain, FNP-C, has received the 2021 […]
[ More ]
OCH Regional Medical Center is proud to welcome Dr. Ryan Looney to OCH Medical Associates. […]
[ More ]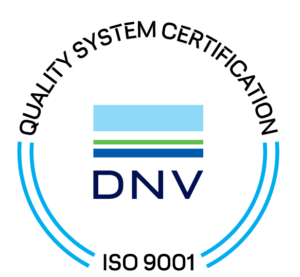 OCH Regional Medical Center has been recertified by DNV and once again awarded full certification […]
[ More ]