When it's time for you to be discharged from the hospital, your physician will write a discharge order on your chart, and you will receive discharge instructions from your nurse.
Financial Information & Billing

FINANCIAL ARRANGEMENTS - Hospital insurance plans usually do not provide full coverage of hospital charges. Please remember that your hospitalization coverage is a contract between you and your insurance company, and while we cooperate to the fullest in expediting your claim, you are responsible for your account. Final payment or assignment of sufficient insurance benefits is required at the time you are discharged. If you expect any difficulty financing your hospitalization, we urge you to consult our business office immediately so we can assist you in making arrangements.
To learn more about OCH Regional Medical Center's Patient Assistance Program, click on the following links below:
Patient Assistance Application
YOUR BILL - The hospital's daily service charge includes your room, general nursing service, dietary services and standard medical equipment such as wheelchairs, stretchers and certain floor stock items. All other charges reflect items or procedures ordered by your physician such as laboratory, x-ray or respiratory therapy. All are charged in accordance with the standard fee schedule and will be summarized on your bill.
Notice of Billing and Collection Policies
PHYSICIAN'S FEES - Your hospital bill does not include your attending physician's fees. In addition, your physician may request the services of a consultant, assistant surgeon or radiologist. These physicians will bill you separately for their services.
WORKER'S COMPENSATION - If you are injured at work, we must have confirmation of your insurance information in order to bill your worker's compensation insurance carrier. Please make sure we have accurate information so as not to delay a settlement.
MEDICARE & MEDICAID - Patients admitted with Medicare must bear in mind that they are responsible for the deductible, co-insurance and non-covered personal convenience items. Medicaid will not pay for personal convenience items either. If you have any questions concerning Medicaid or Medicare, call (662) 615-2590 or Customer Service at (662) 615-2601.
NETWORK PROVIDERS - Click to view the commercial insurance carriers for which OCH is a network provider.
Access your personal health records online.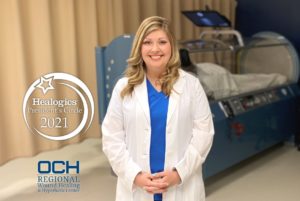 OCH Wound Healing & Hyperbaric Center Nurse Practitioner Stephanie McCain, FNP-C, has received the 2021 […]
[ More ]
OCH Regional Medical Center is proud to welcome Dr. Ryan Looney to OCH Medical Associates. […]
[ More ]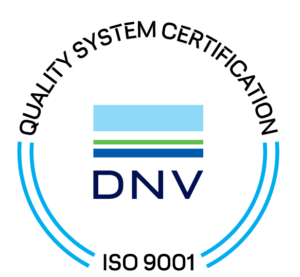 OCH Regional Medical Center has been recertified by DNV and once again awarded full certification […]
[ More ]