OCH knows orthopedics. Make OCH your home for orthopedic care. Our beloved surgeons, nurses, and therapists know the healing power of personal attention.
OCH Orthopedic Center provides complete musculoskeletal care using advanced surgical techniques to Starkville and the surrounding communities. Dr. Chad Williams and his staff provide a full range of services in the prevention, diagnosis, and medical and surgical treatment of skeletal, joint, and muscular injury and disease. Through the OCH sports medicine program, athletes can get access to a provider often on the same day when an injury occurs.
A member of the American Osteopathic Association and the American Osteopathic Academy of Orthopedics, Dr. Williams is board-certified in orthopedics.  He is especially interested in anterior hip reconstruction surgery and is the only surgeon in the Golden Triangle trained to perform it. Click here for more information about this procedure.
401 Hospital Rd.
Starkville, MS 39759
(662) 615-3741
Office Hours:
Monday – Thursday, 8 a.m. – 5 p.m.
Friday 8 a.m. – Noon
Patients can receive treatment for a variety of conditions including:
arthritis
bursitis
tendinitis
carpal tunnel syndrome
ACL, MCL & PCL injuries
tennis elbow
trigger finger
hammer toe
dislocations
broken bones & stress fractures
ganglion cysts
plantar fascitis
rotator cuff injuries
total joint replacement
Refill requests should be made Monday - Thursday. Please allow ample time for narcotic refills to be considered for approval and processed. Strict prescribing guidelines exist and must be followed.
The clinic will notify you the day before surgery of the time you are to report to the hospital. REMEMBER, nothing to eat or drink after midnight the morning before your procedure. If you develop any redness, fever, rashes on the limb (or in other places) needing surgery, the procedure may be cancelled.
At discharge, ask questions. Your nurse and discharge team are there for you. Ask your nurse to go over your medicines. It is important to make sure you are on the right ones at discharge.
Call immediately if you experience numbness, limb coldness or an acute change in limb function. Notify the clinic if you have increasing pain, changes in skin color, drainage on your dressing, foul odor or pressing concerns.
In addition to pain medicine, ice and elevation often help with post-operative pain. If a home exercise program (HEP) was given to you, follow it as instructed.
Please call us if you have a concern. Try to avoid going straight to the emergency department unless you feel that it is an emergency. Often times many issues can be addressed by the home health service or with a quick phone call with our staff. You may also call the surgical floor at OCH Regional Medical Center at 662-615-3260.  The nurses can be a great resource for questions. Unnecessary emergency room visits clog the system for those truly needing it.
Do not get surgical incisions wet or dirty until approved by your provider. 
Constipation often happens after general anesthesia and surgery. Starting soon after surgery, taking an over the counter medicine such as Pericolace can help.
Swelling after an extremity procedure is common. Often elevation will help. You are to leave the dressing on unless instructed otherwise, but you can loosen any wraps (like an ACE wrap) if you feel they are too constrictive. 
Do NOT get a tattoo until approved. Yes, we know, but it has happened and an infection occurred.
Some drainage on your surgical dressing may be seen. There should not be active oozing that soils your bed or clothing. If so, please call.
Physical therapy will most likely be needed and will be ordered by your provider. If this is prescribed or recommended, please attend. It is part of your care.
Our staff will assist with any paperwork that may be needed to document that you were under our care. These documents can be time consuming for our staff and fees may apply. Please give these documents to our staff as soon as possible.
Access your personal health records online.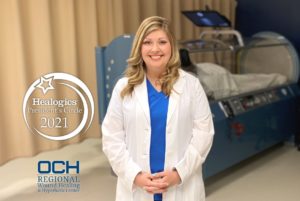 OCH Wound Healing & Hyperbaric Center Nurse Practitioner Stephanie McCain, FNP-C, has received the 2021 […]
[ More ]
OCH Regional Medical Center is proud to welcome Dr. Ryan Looney to OCH Medical Associates. […]
[ More ]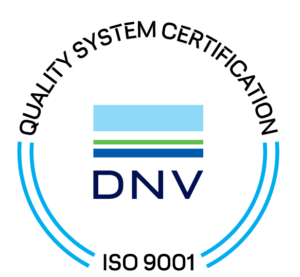 OCH Regional Medical Center has been recertified by DNV and once again awarded full certification […]
[ More ]