OCH Center for Pain Management
When you don't feel your best, you aren't the only one who suffers. Your family and loved ones do, too. Discover pain management with a personal touch.
Our goal is to help identify the underlying cause of your pain, and if it cannot be remedied, find a way to properly manage the pain and reduce its impact on your life.
Dr. Doug Tucker is a fellowship-trained and board-certified pain management specialist. He and nurse practitioners Jill Lyle, FNP-C, Dana Brooks, FNP-C, and Britney Tucker, FNP-C, provide individualized care to help you live the best quality of life possible. Understanding your pain and all the factors that affect it is essential to your care. We pride ourselves in educating our patients about their condition and treatment options, as well as empowering them to take an active role in their care.
Interventional pain management involves special procedures to treat and manage pain. "Interventional" procedures might include an injection of an anesthetic medicine or steroid around nerves, tendons, joints or muscles; spinal cord stimulation; insertion of a drug delivery system; or a procedure with radio-frequency ablation or cryoablation to stop a nerve from working for a long period of time.
OCH Center for Pain Management
107 Doctors Park
Starkville, MS 39759
(662) 615-3751
Providers:
Dr. Doug Tucker
Jill Lyle, FNP-C
Britney Tucker, FNP-C
Dana Brooks, FNP-C
Office Hours: 
Monday- Thursday,
8 a.m. – 5 p.m.
Friday, 8 a.m. - noon
These techniques may help patients:
Reduce the amount of time pain is experienced and its severity
Allow for an increase in activities at home and work
Learn new skills for coping with pain
Determine ways to end sleep problems
Improve the quality of life
Rehabilitate
Conditions Treated
Patients needing interventional pain management services suffer distress and discomfort caused by a variety of conditions and disorders, including:
Chronic low back and neck pain
Sciatica
Spinal Stenosis
Degenerative Disc Disease
Chronic reflex sympathetic dystrophy (RSD) or complex regional pain syndrome
Chronic head, mouth and face pain
Postsurgical procedures
Malignancy
Post-traumatic pain syndrome
Muscle and/or bone pain
Fibromyalgia
Myofascial pain syndrome
Invasive Treatments
We offer a variety of treatments, including:
Caudal steroid injections (also called caudal epidural steroid injections or caudal blocks) can be used as a pain management treatment option to relieve lower back pain and radiating leg pain. The steroids used can reduce the swelling and inflammation caused by stenosis, radiculopathy, sciatica and herniated discs.
How it works: Local anesthetic is used to numb the skin and tissue down to the surface of sacral hiatus. After a needle is carefully inserted in the target area, a contrast solution (a liquid that displays on X-ray) is used to help the doctor see painful areas using fluoroscopy. Then a combination of anesthetic and anti-inflammatory medicine is injected into the epidural space, bathing the affected area in medication. Most patients have significant pain relief after one or two caudal steroid injections, but it might be necessary to repeat the procedure several times to receive the full benefit of the pain management treatment.
Lumbar epidural steroid injections are a pain management treatment option to relieve chronic back pain and spine pain. No matter if performed at the lumbar, cervical, or thoracic level of the spine, an epidural steroid injection is a common procedure to treat spinal nerve irritation caused by tissues next to the nerve pressing against it. The nerve root is most often irritated by an inflamed intervertebral disc directly touching the spinal nerve.
An epidural steroid injection involves bathing an inflamed nerve root in steroids (potent anti-inflammation medicine) in order to decrease the irritation of the nerve root that is causing pain. Epidural steroid injections are most commonly used in situations of radicular pain, which is a radiating pain that is transmitted away from the spine by an irritated spinal nerve. Irritation of a spinal nerve in the low back (lumbar radiculopathy) causes pain that goes down the leg. Epidural injections also are used to treat nerve compression in the neck (cervical spine), referred to as cervical radiculopathy.
The spinal cord itself rests in the spinal canal. The nerve roots branch out from the spinal cord at each level of the vertebae (the bony building blocks of the spine). The cord is protected by cerebrospinal fluid (CSF), which serves as a sort of shock absorber for the cord. The CSF is held in place by a membrane with several layers, one of which is called the dura. The epidural space is outside of this tough membrane.
During an epidural steroid injection, a needle and syringe are used to enter the epidural space and deposit small amounts of long-lasting steroids around the inflamed spinal nerve. A fluoroscope (a viewing instrument using x-rays) is used to see the appropriate anatomy during the injection. The epidural steroid injection specifically targets the inflamed area and treats it with a maximal amount of steroids, thereby minimizing exposure of the rest of the body to the steroids.
Radiofrequency rhizotomy (lumbar radiofrequency neurotomy) is a pain management treatment option to relieve chronic back pain.
Nerves do not just send pain signals, like a telephone signal over a wire. Rather, they process signals like a computer chip. This happens in the nerve endings in the skin, ligaments, joints and internal organs, as well as inside the spinal cord and the brain.
During the 1950s and '60s, research was done on using electromagnetic energy in the treatment of medical conditions. This led to things like nerve stimulation for pain and cardiac pacemakers and defibrillators for heart disease. Other forms of electrically generated energy include lasers and electrocautery for surgery.
Researchers in the United Kingdom, the Netherlands (Holland), Australia and the United States began working on radio frequency energy to treat pain and other conditions in the 1970¹s. It was discovered that nerves could be ablated (cooked at a low temperature) without the side effects or dangers of surgical cutting. This could be done for some types of pain, but not all.
Since then, multiple studies have shown that properly performed Radio frequency Ablation (RF or RFA) is highly effective in treating certain types of pain. It also is used now by cardiologists to treat some heart problems and is being used in some types of orthopedic surgery.
The best application for RF is to treat spinal pain: pain arising from or near the spine caused by arthritis or trauma to the spine. In the upper neck (cervical spine) this type of pain is felt as neck stiffness, headache in the back of the head, around the ear or temples and radiating to the forehead, jaw or behind the eyes - it can trigger migraine-type headaches. In the middle and lower neck it can be felt as neck pain, shoulder pain, heaviness or aching in the arms or around the shoulder blades and upper back. In the middle and lower back, pain can run along the spine, but often radiates along the rib cage, into the hip or groin, or down into the thighs. Very often, this pain is worse with twisting or turning, looking up or reaching up, standing for a long time or bending and straightening.
Once the diagnosis is confirmed, a simple outpatient procedure is performed under sedation, treating two or three segments of the spine at a time. Results are often seen immediately although usually this take a few weeks.
Lumbar sympathetic blocks are a pain management treatment option to relieve chronic back pain or acute back pain.
The lumbar sympathetic nerves run on the front surface of the spinal column, rather than inside the spinal canal with nerves from the central nervous system. The sympathetic nerves control functions that people do not have to think about or have direct control over (e.g., heartbeat). However, there is a connection between the central and sympathetic nervous systems. For instance, sometimes arm or leg pain is caused by a malfunction of the sympathetic system after an injury.
How it works: Regardless of the level of the spine at which it is applied, a sympathetic nerve block involves injecting medicine around the sympathetic nerves in a lumbar or cervical area. By doing this the system is temporarily blocked in an attempt to reduce or eliminate pain. If some level of success is achieved after the first block, then additional blocks are generally repeated in seven to 10 days and repeated again until the pain diminishes.
Lumbar transforaminal epidural steroid injections are a pain management treatment option to relieve chronic neck pain or acute neck pain. A lumbar transforaminal epidural steroid injection is a very selective injection around a specific nerve root.
Foraminae are tiny openings between your vertebrae through which the nerve roots branch from the spinal canal and enter the body. The doctor can determine if this nerve root is causing the problem by injecting medication around a specific nerve root. Commonly used in the neck, this type of epidural injection is used most often for diagnostic purposes.
Medial branch nerve blocks (or medial branch blocks) are a pain management treatment option to relieve chronic back pain.
Medial branch nerves are small nerves that feed out from the facet joints in the spine and carry pain signals from those joints. (Think of "media" and its delivery of information.) Facet joint injections are often used simply to identify a pain source.
How it works: A medial branch nerve block temporarily interrupts the pain signal being carried by the medial branch nerves that supply a specific facet joint. If the patient has the appropriate duration of pain relief after the medial branch nerve block, then he or she may be a candidate for radiofrequency neurotomy. A radiofrequency neurotomy (a.k.a. rhizotomy) is an injection procedure in which a heat lesion is created on certain nerves with the goal of interrupting the pain signals to the brain. Rhizotomy can in some cases provide pain relief lasting nine to fourteen months and sometimes much longer.
Sacroilliac joint steroid injection (or sacroilliac joint injections) is a pain management treatment option to relieve chronic back pain.
The sacroiliac facet joints are small joints in the region of the low back and buttocks where the pelvis joins with the spine. When these joints become painful, they may cause pain in the low back, abdomen, groin, buttocks or legs.
A sacroiliac joint steroid injection serves many purposes. First, by placing numbing medicine into the joint, the amount of immediate pain relief experienced by the patient will help confirm or deny the joint as a source of pain. Additionally, the temporary relief of the numbing medicine may better allow a physician or physical therapist to treat that joint.
Spinal cord stimulation and spinal cord implants are pain management treatment options to relieve chronic back pain. Spinal cord stimulator implants (SCS) are often effective for people with failed back surgery syndrome or post laminectomy syndrome. Often referred to as a ³pacemaker for pain," spinal cord implants look and work a lot like cardiac pacemakers.
How it works: A spinal cord stimulator system generates mild electrical pulses and sends them to your spinal cord via implanted leads that are attached to the generator, which is normally implanted just above the buttocks. The electrical pulses, when received by the spinal cord, replace the feeling of pain with a tingling or massaging sensation, thus reducing or eliminating the patient¹s pain. The patient can control the level of stimulation using any of the multiple custom programs that he or she sets up with the physician. Patients can have a stimulation program for when they are working, standing, sitting, sleeping, etc., based on their levels of pain during these normal activities.
Patients generally undergo a trial with a system to determine whether or not it is right for them. These trials usually last one week and utilize an external power source. If the patient receives 50% or better relief from their pain, then a "permanent" SCS system is recommended and usually implanted.
Stellate ganglion blocks are a pain management treatment option to relieve chronic neck  pain and acute neck pain. A stellate ganglion block is performed under fluoroscopy to determine if there is damage to the sympathetic nerve chain and if it is the source of the patient¹s arm pain. The block is primarily diagnostic in nature, but it may provide pain relief beyond the duration of the anesthetic.
How it works: A local skin anesthetic is given near the base of the neck on the affected side. A needle is inserted by the anesthesiologist near the transverse process of the cervical spine (usually at the cervical-6 level). A sterile tubing is attached to the needle and anesthetic medication is slowly injected through the tubing.
The patient may note increased warmth and redness of the painful arm during and after the injection. The patient can expect hoarseness of their voice, redness of the eye, drooping of the eyelid and pupillary constriction for four to eight hours after the injection. The patient¹s pain relief may be immediately noticeable. However, the duration of relief is variable. The patient must assess the level of pain relief over the first few hours after the injection and report this to the physician.
Access your personal health records online.
Important to note...
MRI & Radiology Services
The OCH Center for Pain Management regularly uses magnetic resonance imaging (MRI) to diagnose and treat patients' medical conditions. An MRI for back pain or an MRI for neck pain, for instance, can help identify and evaluate specific causes of pain. According to the American Academy of Radiology, musculoskeletal MR imaging is usually the best choice for examining the body's major joints, the spine and soft tissue of the extremities. MR imaging is used to help diagnose or evaluate degenerative joint disorders such as arthritis, spinal disk abnormalities such as herniated disc, sports-related injuries, work-related disorders, and pain in and around the joints and bones. MRI services are provided by OCH Regional Medical Center's Radiology Services Unit, which boasts an array of advanced services that are performed by only certified technicians and interpreted by board-certified radiologists. Our office will schedule your MRI appointment and send the orders to the OCH Outpatient Services Department. Here, you will receive the necessary paperwork prior to your scan. OCH's outpatient entrance is easily accessible from the main parking lot. When you enter the facility, take an immediate right down the glass corridor. After checking in, you will take the elevator to the basement, where the radiology services unit is located. Images of your scan and the radiologist's report will be digitally transmitted to our office, where Dr. Walters will review them prior to your next appointment. Click here for additional information about the OCH Radiology Services Department.
Physical Therapists Specializing in Pain Management and Treatment
The OCH Center for Pain Management works with physical therapists from OCH Rehab Services. They are part of our multidisciplinary team approach to patient care. Physical therapy treatments are focused on managing pain and increasing functional capabilities. Our pain management physical therapists are skilled in helping patients find relief from pain associated with low back pain, sports injuries, joint and soft tissue injuries, workplace injuries, or repetitive stress injuries like carpal tunnel syndrome,­ just to name a few. OCH Rehab Services prides itself in providing each patient a customized therapy regimen and one-on-one care. Each of our licensed therapists and therapists' assistants are committed to working with you to help you reach your individual goals and improve your quality of life.  Click here for additional information about OCH Rehab Services.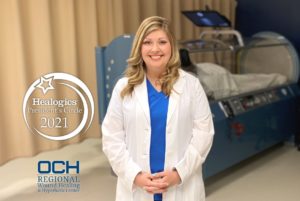 OCH Wound Healing & Hyperbaric Center Nurse Practitioner Stephanie McCain, FNP-C, has received the 2021 […]
[ More ]
OCH Regional Medical Center is proud to welcome Dr. Ryan Looney to OCH Medical Associates. […]
[ More ]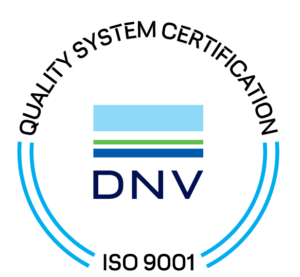 OCH Regional Medical Center has been recertified by DNV and once again awarded full certification […]
[ More ]