Outpatient Surgery & Endoscopy
The OCH Outpatient Surgery and Endoscopy Departments provide services for patients of all ages during their one-day stay at OCH.
Our expansive outpatient surgery department includes procedures covering Blood Administration, ENT, Epidural Pain Injections, General Surgery, Liver Biopsy, OB/GYN, Oral and Maxillofacial, Ophthalmic, Orthopedic, Pulmonary Bronchoscopy, Upper and Lower GI, and Urological.   With 118,000 outpatient and ancillary procedures performed each year, the outpatient and endoscopy departments provide individualized, safe and effective care to our patients.
Nursing care is provided in private rooms located on the first floor in the South Tower.  Endoscopy procedures are completed in rooms located in the OPS/Endoscopy Department.  Surgical procedures are completed in the operating room.
Physicians must give their patients admission orders before services can be delivered. Hours of operation are Monday – Friday, 5:00 a.m. - 5:00 p.m. or until all patients are discharged.  For additional information, you may contact Outpatient Admissions at 662-615-2585.
Your surgery will be scheduled by your personal physician. He or she will give you an arrival time, or you may call the OCH Outpatient Surgery Department the day before surgery to obtain your arrival time or to ask other questions about your surgery. If there is no answer in the outpatient surgery unit, please call your physician for arrival time and additional information.
Due to limited time on the day of surgery, you should be pre-admitted at least 48 hours prior to your scheduled surgery date. At this time, the diagnostic studies ordered by your physician and a pre-operative nursing assessment will be completed, and financial arrangements can be made. You should be aware that your hospital bill does not include your attending physician's fee. In addition, our physician may request the services of any anesthesiologist, consultant, assistant surgeon or radiologist. If you have X-rays, they will be interpreted by a radiologist. The physicians will bill you separately for their services.
The Day Before Surgery
Eat a light supper.
Please take blood pressure, heart, and other medications as prescribed. Check with your physician if you have questions about this.
Do not drink alcohol for 24 hours before surgery.
Take a bath and wash your hair before going to bed if you don't plan to do so the next morning.
Notify your physician immediately if you develop a fever, cough, nausea, vomiting, and diarrhea or unusual pain.
DO NOT EAT OR DRINK ANYTHING AFTER MIDNIGHT – NOT EVEN WATER unless specific diet instructions are given by your physician.
The Morning of Surgery
DO NOT EAT OR DRINK ANYTHING unless specific diet instructions are given by your physician. Ask your physician which prescribed medication you should take.
Please bring with you all your current medications in their containers.
Brush your teeth, but do not swallow any of the water.
Bring your container for your dentures, eyeglasses and/or contact lenses and their solutions.
Take a bath and wash your hair if you didn't do so the night before.
Remove all hairpieces, hairpins, and hair clasps or combs.
Do not wear earrings, rings, watches or other jewelry.
Wear comfortable clothing and shoes. You may bring a robe and/ or slippers if you wish.
Go to outpatient admissions desk upon arrival to receive your room assignment.
Feel free to ask hospital personnel any questions so you will understand your surgery.
Following surgery, you will be taken to the recovery area. The average recovery period is two hours; however, depending upon your surgery care plans, you may be there a longer or shorter period.
Your care partner will be able to assist after you come out of the recovery period and should plan to stay with you at the hospital.
Please limit visitors in patient rooms to two adults.
In consideration of our patients, please do not bring food into the outpatient suite.
A responsible adult MUST accompany you when you leave the hospital. The drugs and/ or anesthesia you will receive will make it unsafe for you to drive a car for 24 hours, walk back to your home, or go home by public transportation. For your own safety, you will not be permitted to leave alone after receiving medication.
Prior to discharge, you will be given home care instructions. Please follow them closely.
If you have any questions after returning home, please contact your physician.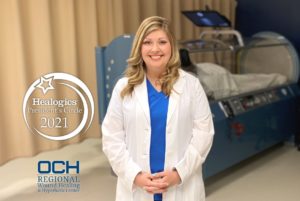 OCH Wound Healing & Hyperbaric Center Nurse Practitioner Stephanie McCain, FNP-C, has received the 2021 […]
[ More ]
OCH Regional Medical Center is proud to welcome Dr. Ryan Looney to OCH Medical Associates. […]
[ More ]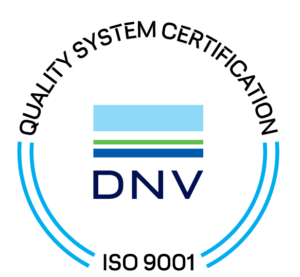 OCH Regional Medical Center has been recertified by DNV and once again awarded full certification […]
[ More ]