Imaging is crucial in diagnosing hundreds of conditions quickly and accurately. When it comes to your health, OCH is equipped with technology that can assit your physician in diagnosing your condition.
From routine x-ray and ultrasound to our 64-slice CT scanner, state-of-the-art Vantage Titan MRI system and nuclear medicine services, we provide the latest and most comprehensive services.
Vantage Titan MRI
With the largest opening of any MRI system in its class, the OCH Radiology Department's Vantage Titan MRI system offers a new level of comfort.  A wider opening means more room between you and the machine.  The Titan system uses the most advanced technology available to generate images that are unsurpassed in resolution and detail, leading to the most accurate diagnosis.  And, thanks to this advanced technology, exams can be performed more quickly and quietly.
80-Slice CT Scanner
The AquilionTM PRIME CT system provides a faster exam while producing high-quality images required for accurate diagnoses. To make sure the exam is as safe as possible, the system includes advanced radiation dose reduction technology. The large bore opening offers a more spacious feeling for patients, while a higher table weight limit expands the range of patients, from pediatric to bariatric, to further improve safety and comfort.
Nuclear Medicine
A wide range of planar and SPECT nuclear medicine studies are performed in the OCH Imaging Services Department by a board certified nuclear medicine technologist who is registered by The Nuclear Medicine Technology Board (NMTCB) and the The American Registry of Radiologic Technologist (ARRT).  These studies are interpreted by a board certified radiologist (ABR). Nuclear medicine involves the use of small amounts of radioactive materials (or tracers) to help diagnose and treat a variety of diseases. Nuclear medicine determines the cause of the medical problem based on the function of the organ, tissue or bone. This is how nuclear medicine differs from an x-ray, ultrasound or any other diagnostic test that determines the presence of disease based on structural appearance.
Digital Picture Archiving Communication System (PACS)
The radiology department's digital picture archiving communication system (PACS) provides physicians immediate access to a patient's images following an x-ray or scan, as well as to prior relative images and reports, enabling them to do their jobs more efficiently.  The system's specialized diagnostic viewing stations allow our radiologists to read, annotate, measure and manipulate images, while referring and/or consulting physicians are able to review images simultaneously, even from remote locations.  In short, PACS provides seamless access to information, which streamlines workflow, reduces radiation exposure, and translates to a better overall experience for our patients.
Staff Credentials
In addition to this advanced technolgy, our team of highly trained and experienced professionals is backed by all the resources of a full-service hospital. Our radiologic technicians have completed special training in their respective areas of clinical service, and, along with our board-certified radiologists, boast the knowledge and expertise required to get the results you need.  They are there for you 24 hours a day, seven days a week, and, collaboratively, perform almost 45,000 procedures each year.
Please note that all breast-related imaging services are provided through our free-standing Center for Breast Health, which is located at 102 Doctor's Park in Starkville. 
For more information about the OCH Radiology Department, contact Glynn Stone at (662)615-3082.
Click here for a list of our RADIOLOGISTS.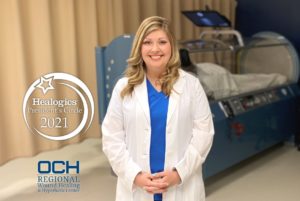 OCH Wound Healing & Hyperbaric Center Nurse Practitioner Stephanie McCain, FNP-C, has received the 2021 […]
[ More ]
OCH Regional Medical Center is proud to welcome Dr. Ryan Looney to OCH Medical Associates. […]
[ More ]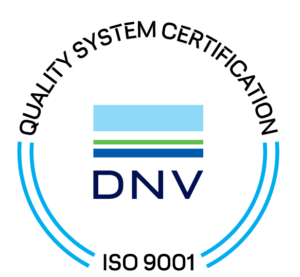 OCH Regional Medical Center has been recertified by DNV and once again awarded full certification […]
[ More ]