Center for Breast Health & Imaging
It's about more than 3-D mammograms. It's about a breast health team who knows how much you matter to your family and community.
The OCH Center for Breast Health & Imaging is a member of the prestigious National Consortium of Breast Centers and is certified by the American College of Radiology. With an on-site fellowship-trained surgical breast oncologist and plastic surgeon, our staff is able to offer women options for breast cancer surgery and breast reconstruction, guiding our patients through some of the most difficult times.
Chip Wall, MD, is a fellowship-trained surgical breast oncologist and limits his practice to the treatment of breast disorders, both malignant and benign. He is a member of the American Society of Breast Surgeons and is certifed by the Society in breast ultrasound and stereotactic breast biopsy. He is a fellow of the American College of Surgeons and certifed by the American Board of Surgery.
Travis Methvin, DO, has a special interest in breast disease and has completed additional hours of training in the field.  Board-certified in general surgery, he is also a member of the American Medical Association and the American Society of Breast Surgeons.
Dana Brooks, FNP-C, is a certified family nurse practitioner with more than 20 years of experience in women's health. She is certified by the National Consortium of Breast Centers as a Clinical Breast Examiner and is also a Certified Lactation Counselor. She has an interest in risk assessment and genetic testing.
In addition to the knowledge and expertise of Dr. Wall, Dr. Methvin, and Dana Brooks, our staff has a long tenure in the area of breast care.  All of our radiologic technicians are certified in mammographic radiography and are committed to providing high-quality, compassionate care.
The OCH Center for Breast Health & Imaging offers a patient assistance fund to help cover screenings and services for uninsured women in need of breast care.
To be eligible for assistance, an individual must not be covered by a third party insurer, workman's compensation or be eligible for a governmental program such as Medicare, Medicaid, TRICARE, CHIP or Vocational Rehabilitation. The eligible individual may be a Medicaid patient with benefits which have expired or are not covered by any third party payers. Individual family income must be less than 200% of the current Federal Poverty Income Guideline published by the Department of Health and Human Services.
102 Doctors Park
Starkville, MS 39759
(662) 615-3800
Office Hours:
Monday - Thursday, 8 am - 5 pm
Friday, 8 am - noon
Physicians:
Dr. Chip Wall
Dr. Travis Methvin
Nurse Practitioner:
Dana Brooks, FNP-C
The OCH Center for Breast Health & Imaging is accredited by the American College of Radiology. 
What does ACR accreditation mean?
Our facility has voluntarily gone through a vigorous review process to ensure that we meet nationally-accepted standards of care.
Our personnel are well qualified, through education and certification, to perform mdical imaging, interpret your images, and administer your radiation therapy treatments.
Our equipment is appropriate for the test or treatment you will receive, and our facility meets or exceeds quality assurance and safety guidelines.
What does the gold seal mean?
When you see the ACR gold seal, you can rest assured that your prescribed imaging test will be done at a facility that has met the highest level of imaging quality and radiation safety. The facility and its personnel have gone through a comprehensive review to earn accreditation status by the American College of Radiology (ACR), the largest and oldest imaging accrediting body in the U.S. and a professional organization of 34,000 physicians.
This is one of the latest and most advanced screening tools for the detection of breast cancer.  3D mammography takes multiple images of the breast, allowing radiologists to review the breast tissue one layer at a time. Studies have shown that 3D technology increases the detection rate of invasive breast cancers by more than 40% and is FDA approved as superior for women with dense breast tissue. 
This technology makes it possible to determine the nature of many breast problems.  It is also helpful in guiding the fine needle biopsies of the breast.
This minimally invasive outpatient procedure uses advanced computer imaging to map the precise location of an abnormality seen on a mammogram and aids in removing the tissue with pinpoint accuracy.  A local anesthetic is used for this simple and safe procedure.
Magnetic resonance imaging (MRI) of the breast is an aid in the surgical management of patients with documented breast cancer.  It is also a definitive test for abnormalities of breast implants, such as rupture.  In the future, breast MRI may be a screening tool for high-risk patients.
Bone density testing involves a simple, painless scan that measures the bone mineral content and density of certain bone sites that are likely to fracture if osteoporosis or another bone disease is present.
Our providers offer computer-aided high risk screening for those patients with a personal or family history of breast cancer and other malignancies. We also provide genetic testing and guidance with interpreting your results. 
Our staff offers consultation, surgery, and post-operative care for breast reconstruction and other plastic surgery needs. A board-certified plastic and reconstructive surgeon with more than 30 years experience, Dr. Eli Howell performs breast and hand reconstruction, breast augmentation, eye lid surgery, tummy tuck, liposuction, as well as botox and filler injections. Dr. Howell sees patients at the Center for Breast Health & Imaging and performs surgeries and procedures at OCH on the first and third Tuesday of each month. 
The Center for Breast Health & Imaging and the American Cancer Society recommend a three-step approach to breast cancer screening and prevention for those who are NOT considered at an increased risk for the disease:
Monthly breast self-exam.
Physical breast exam by a healthcare professional once a year for those over 40 and at least every 3 years for those between 20-40.
A yearly mammogram for all women 40 and over.
For those with a family or personal history of breast cancer or who have previously had abnormal mammograms, the recommended screening timeline is earlier and more frequent.  Be sure to ask one of our physicians or a staff member for the appropriate guidelines for you.
Remember, the best protection is early detection.
Access your personal health records online.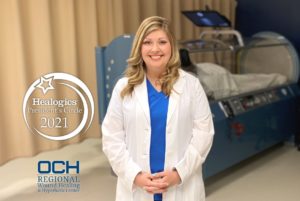 OCH Wound Healing & Hyperbaric Center Nurse Practitioner Stephanie McCain, FNP-C, has received the 2021 […]
[ More ]
OCH Regional Medical Center is proud to welcome Dr. Ryan Looney to OCH Medical Associates. […]
[ More ]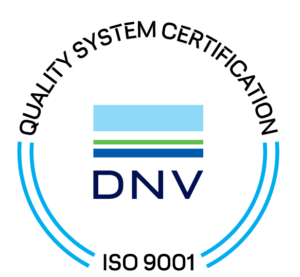 OCH Regional Medical Center has been recertified by DNV and once again awarded full certification […]
[ More ]