When your family grows, so does ours. See why OCH is the birthplace local families prefer to bring their newborns into the world.
Our Women's Center is located on the fourth floor in the West Tower and features a Labor and Delivery unit with triage/observation rooms, beautifully-appointed, spacious birthing labor/delivery/recovery rooms, state-of-the art C-section suites with operating rooms and recovery areas as well as an impressive newborn nursery with enhanced viewing areas.  In addition, the Center also offers large, well-appointed postpartum suites and comfortable and accommodating waiting spaces for friends and family.
Nurses in the Center work exclusively with obstetrical, newborn and pediatric patients. They are a family-focused team committed to providing the physical assistance and emotional support you need. Our nursery nurses pride themselves in offering all the TLC your little one deserves. They also perform a variety of screenings to ensure that your newborn gets the best start, including hearing screens.  In addition, our certified lactation consultants stand ready to offer guidance and address any breastfeeding concerns.  Prior to discharge, our certified child passenger safety seat technicians can verify that your baby's seat is safely installed in your car.
Click for CAR SEAT SAFETY INFORMATION.
The entire Center staff is readily available to answer questions and provide the assistance and support new families need.  You can count on us to provide all the "extras" to ensure that this special time in your life is nothing less than exceptional!
OCH is a special place for Special Beginnings!
Take a look around our maternity ward!
Visitation Policy
Labor & Delivery/Postpartum: Patients may have two visitors at a time. Visitors may switch out as desired.
Newborn Follow-up: One parent/guardian and one other designated adult will be allowed with the newborn at the follow-up appointment.
Visiting hours are every day, 7 a.m. - 7 p.m. Click here to view the complete visitation policy.
At OCH, a new mother can choose to keep her baby in her room. This "rooming-in" program greatly increases maternal-infant bonding and gives the mother a chance to care for her baby while professionals are nearby to give guidance and answer questions.
We encourage all moms to hold their infants skin-to-skin after delivery. This time is special for you and your baby. Many studies have been done to show the benefits of this to baby and mom. We want to share some of these with you. After your baby delivers, the nursing staff will encourage and assist you to hold your baby skin-to-skin.
While new mothers are at OCH, they are visited by nursery nurses to discuss the care of their babies. The nurses provide educational material and demonstrations to help her feel as confident and relaxed as possible about caring for her newborn.
OCH staffs more than 40 registered nurses in the nursery, labor & delivery and postpartum units who have been trained as breastfeeding educators, as well as four certified lactation counselors and one International Board Certified Lactation Consultant.
The Medical Center is the only hospital in Mississippi to receive the IBCLC Care Award in recognition for staffing professionals who hold the prestigious International Board Certified Lactation Consultant certification (IBCLC®) and providing a lactation program that is available 5-7 days a week for breastfeeding families.
Once they get home, new parents can use "Cradle Call", (662) 615-2942, a telephone line that is answered by nursery nurses 24 hours a day, whenever they have questions. OCH also offers a breastfeeding hotline (662) 615-2850. Since little ones don't come with instructions and seem to pick the strangest ways to confuse adults at the most inconvenient times, we encourage parents to feel free to call anytime!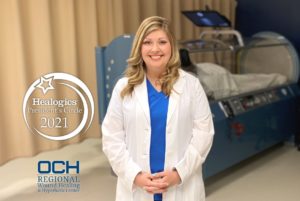 OCH Wound Healing & Hyperbaric Center Nurse Practitioner Stephanie McCain, FNP-C, has received the 2021 […]
[ More ]
OCH Regional Medical Center is proud to welcome Dr. Ryan Looney to OCH Medical Associates. […]
[ More ]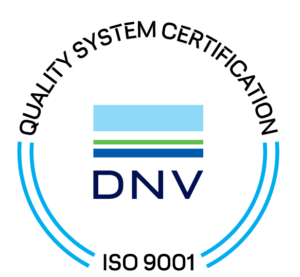 OCH Regional Medical Center has been recertified by DNV and once again awarded full certification […]
[ More ]