OCH Regional Medical Center has the only da Vinci SI robotic surgical system in this region, and we are currently the only facility in this region to offer single-site gallbladder surgery using it.
The advanced technology of the da Vinci Robot enables our surgeons to operate through tiny incisions with greater precision and control, and minimizes the risks associated with larger incisions.
The da Vinci SI system features three instrument arms designed to directly contact the patient and one laparoscopic (camera) arm to view inside the body. These arms dock to trocars inserted into small incisions in the patient's body.  The trocars function as a portal for the robotic instruments and laparoscope.  The surgeon's console is a separate unit where the doctor controls the robotic arms and instruments while viewing a three-dimensional, high definition, magnified view of the inside of the body.  At the console, the surgeon is able to maneuver the robotic arms and instruments with 540 degrees of articulation, far greater than the human wrist.  In addition, any hand tremor is filtered, resulting in precise movements of the instruments.
Procedures using this system result in shorter hospital stays, quicker recovery times, faster return to normal activity and work, less pain, less scarring and decreased blood loss.  In contrast to conventional surgical methods, which require larger incisions, patients undergoing most da Vinci surgeries have a few tiny incisions through which surgery is performed. However, in some cases, such as the robotic single-site gallbladder removal currently performed by OCH Staff Surgeon Roger Clapp, MD, the patient only has a single incision that is an inch long and hidden in the navel.  This ground-breaking procedure isn't available at any other facility in the Golden Triangle.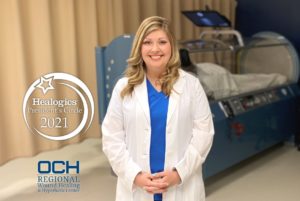 OCH Wound Healing & Hyperbaric Center Nurse Practitioner Stephanie McCain, FNP-C, has received the 2021 […]
[ More ]
OCH Regional Medical Center is proud to welcome Dr. Ryan Looney to OCH Medical Associates. […]
[ More ]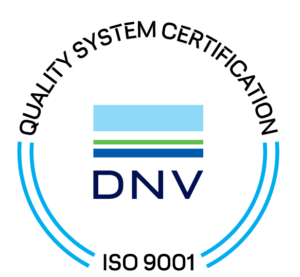 OCH Regional Medical Center has been recertified by DNV and once again awarded full certification […]
[ More ]