OCH Regional Medical Center, UMMC open OCH Cardiology with University Heart
Published on Monday, June 22, 2020
By: Ruth Cummins, ricummins@umc.edu
Specialists from the University of Mississippi Medical Center's University Heart, which provides comprehensive cardiology care at the state's only academic medical center, are now seeing patients at OCH Regional Medical Center in Starkville.
UMMC cardiologists will rotate staffing of a new Monday clinic, OCH Cardiology with University Heart, the first cardiology services at OCH. They will join Kitt Bailey, an OCH acute care nurse practitioner who will be a mainstay at the clinic.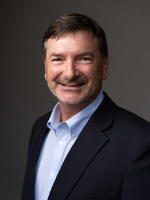 "We've heard loud and clear from the community the need and demand for local cardiology care, and we are pleased to announce that through our affiliation with UMMC, we have secured non-invasive cardiology coverage for the Starkville community," said Jim Jackson, OCH chief executive officer.
"OCH Cardiology with University Heart not only provides local access to the state's leading cardiology team, but also a board-certified acute care nurse practitioner with more than 20 years of experience in cardiovascular care."
The cardiologists include Dr. Mike McMullan, professor of medicine and director of the Division of Cardiology; Dr. Bryan Barksdale, professor; Dr. Michael Hall, associate professor; Dr. Donald "Trey" Clark, assistant professor; and Dr. James Pollard, assistant professor.
The new service enhances the relationship between UMMC and OCH. In 2018, the hospitals announced an affiliation that has strengthened and expanded health care offerings in Starkville and the Golden Triangle region. The affiliation brings medical education, research and advanced health care services of Mississippi's only academic medical center to OCH, a 96-bed, progressive rural hospital with a medical staff of more than 60 physicians representing nearly two dozen medical specialties. OCH also operates 12 clinics.
The cardiology care will allow Starkville-area residents to receive treatment locally for a number of medical issues.
"We are excited to be able to take University Heart to Starkville and meet the needs of the patients there," McMullan said. "We can see new and established patients and provide quality cardiology care as we do in Jackson."
Services provided at OCH Cardiology with University Heart include:
Cardiology consult by a UMMC cardiologist with appropriate testing as needed
Follow-up care from a nurse practitioner and UMMC physicians
Coronary computed tomography angiogram, or CTA, using advanced technology to obtain high-resolution, 3D pictures of the heart and great vessels
Calcium scoring
Nuclear and exercise stress tests
Electrocardiogram, or EKG
Echocardiography
Heart rhythm monitoring
Vascular testing
Cholesterol, blood pressure and anticoagulation testing and management
Lifestyle education including diet and exercise, as well as medication education.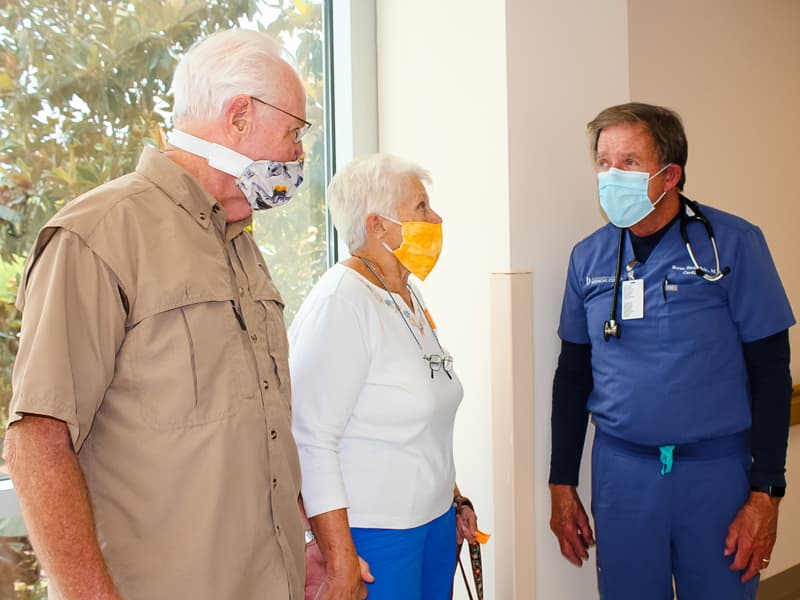 One of the first patients seen when the clinic opened June 15 was Starkville resident John Orton. The 82-year-old recently was scheduled to have surgery at OCH, but pre-procedure tests detected an irregular heartbeat. He received an appointment at OCH Cardiology with University Heart and saw Barksdale.
"They've asked me every question I could think of, and everyone has been really nice," Orton said after his examination. "Dr. Barksdale is someone you can talk to and ask questions. He's very down to earth."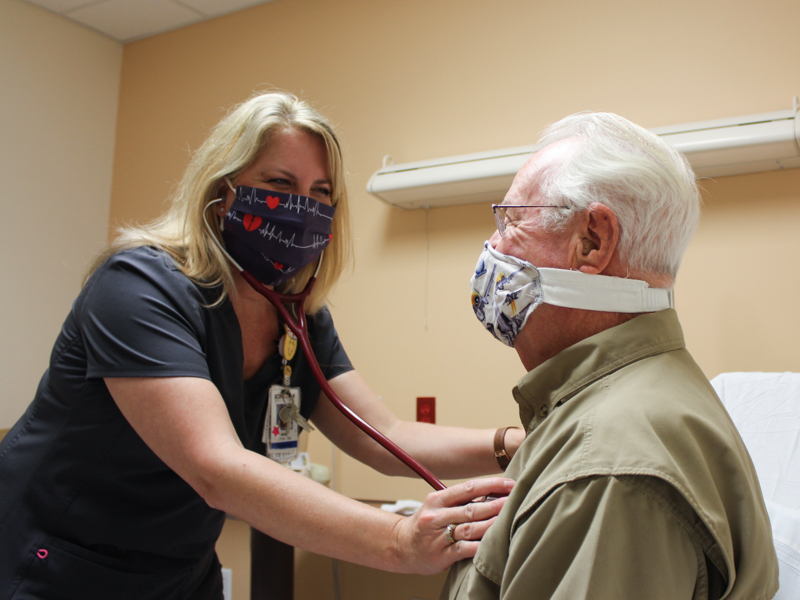 Orton's wife Linda also is pleased with the quality of care her husband is receiving from the hospital for surgery services and from OCH Cardiology with University Heart. "This is very convenient for us," she said. "It's worked out perfectly. We've gotten lots of attention, and the whole staff is very thorough."
The OCH facilities "are excellent," Barksdale said. "There is testing done daily, including coronary CTA (computed tomography angiography) that is not available elsewhere in the immediate vicinity. Patients have easy access to cardiology care with 24/7 backup from UMMC."
OCH has sustained a cardiac rehabilitation program for the past 34 years. The program is certified by the American Academy of Cardiovascular and Pulmonary Rehabilitation.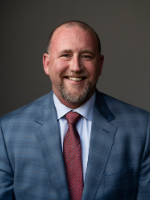 "It's well known Mississippi has a high prevalence of heart disease, and we also know the reputation of University Heart is outstanding in the realm of treating all stages of cardiovascular disease," said Dr. Todd Smith, an orthopaedic surgeon and OCH chief medical officer. "We want to provide accessibility to specialty services to the patients of our service area, and through our affiliation, a logical step was to establish a relationship with University Heart in our community."
"Most people have heard that cardiovascular disease is the number one cause of death, but patients so
often experience symptoms without recognizing them as heart-health problems," Bailey said. "Bringing this service to OCH reduces the barrier of transportation, making it convenient for people in our area to receive personalized cardiac care."