OCH Sports Medicine and Orthopedic Center
Dr. Jordan Ferguson is one of only a few sports medicine fellowship trained orthopedic specialists located in the Golden Triangle. His team wants to ensure you are living your best life. Don't let pain or injury limit your ability to persue your passion, sport, or activity. Let Dr. Ferguson's team help you become pain free. 
Dan and Janice Curran's Story
Patients can receive treatment for a variety of conditions including:
Arthritis
Bursitis
Tendinitis
Carpal tunnel syndrome
ACL, MCL & PCL injuries
Tennis elbow
Trigger finger
Hammer toe
Dislocations
Broken bones & stress fractures
Ganglion cysts
Plantar fasciitis
Rotator cuff injuries
Total joint replacement
307 Hospital Rd.
Starkville, MS 39759
(662) 615-3691
Fax: (662) 615-3698
Office Hours:
Monday: 8am - 5pm
Tuesday: 8am - 5pm
Wednesday: 8am - 5pm
Thursday: 8am - 5pm
Friday: 8am - 12pm
Physician: Dr. Jordan Ferguson
Orthopedic X-Rays X-rays are commonly used in clinical practice to diagnose fractures. Characteristics of the fracture such as the type, deformity and soft tissue / joint involvement are used to guide management.
Casting Casts are used to immobilize injured bones, promote healing, and reduce pain and swelling while the bone heals. They are sometimes put on an arm or leg after surgery to protect the bone and ensure it remains in proper alignment.
Splinting A rigid or flexible device that maintains in position a displaced or movable part; also used to keep in place and protect an injured part" or as "a rigid or flexible material used to protect, immobilize, or restrict motion in a part.
Bracing Bracing is an effective form of treatment for certain orthopedic conditions. A brace, by restricting movement and relieving pressure, promotes healing, takes weight off an injured area, and provides post-operative support. Braces are commonly used to support the spine, knee, ankle and elbow. An orthosis or orthopedic appliance that supports or holds in correct position a part of the body and can allow motion at adjacent joints. (https://medical-dictionary.thefreedictionary.com/brace)
Wound Care Refers to specific types of treatment for pressure sores, skin ulcers and other wounds that break the skin. The purpose of wound care is twofold: 1) to relieve pressure on a weight-bearing part of the body such as a boney prominence (hand, arm, knee, heel, hip or buttocks) that rests on a bed, wheelchair, another body part, a splint or other hard object, and 2) to treat the ulcerated wound itself when skin has become weakened, inflamed and possibly infected. Although the current discussion of wound care relates primarily to pressure ulcers, other skin ulcers and burn wounds may benefit from similar treatment principles and practices. (https://www.encyclopedia.com/caregiving/encyclopedias-almanacs-transcripts-and-maps/wound-care)
Please be patient as we build our website. 
Thank you.
Access your personal health records online.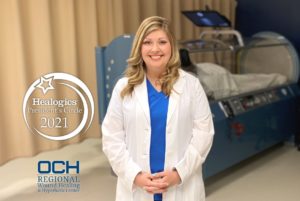 OCH Wound Healing & Hyperbaric Center Nurse Practitioner Stephanie McCain, FNP-C, has received the 2021 […] [ More ]
OCH Regional Medical Center is proud to welcome Dr. Ryan Looney to OCH Medical Associates. […] [ More ]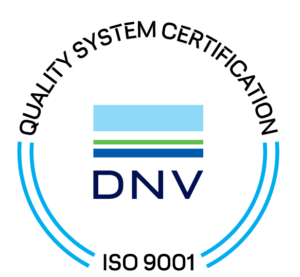 OCH Regional Medical Center has been recertified by DNV and once again awarded full certification […] [ More ]